My top 10 romantic movies
When I watch movies I am always so empathetic, which often results in a bucket load of tears and blowing off my nose, but I love it! It must be the magic and mystery of romance in movies. So I cry my eyes out, to a point of having a blocked nose. I am an incurable romantic! This is my list of romantic movies. These movies never fail to make me mushy and squishy every time I watch them;
10. Save the last dance (2001)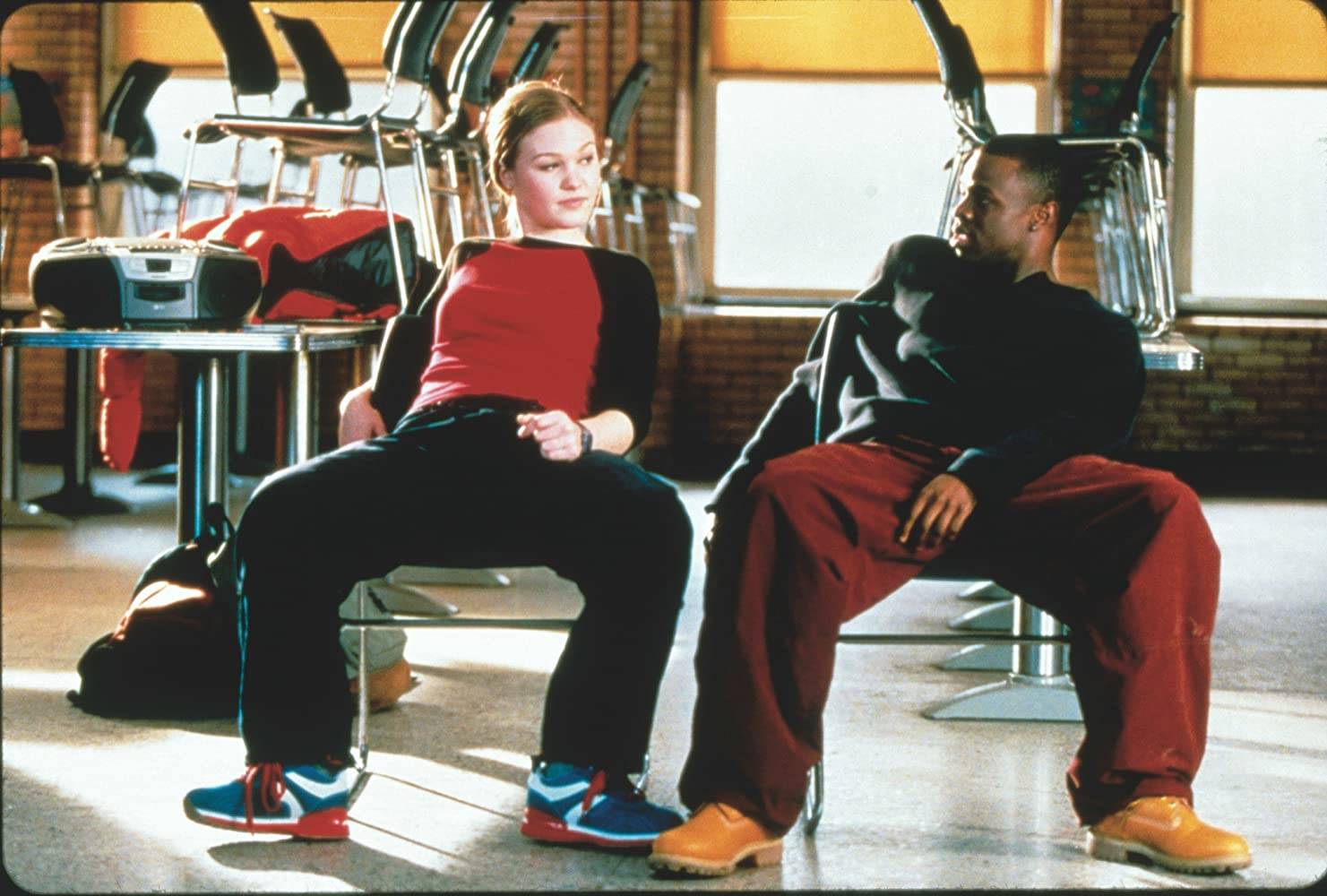 I like dance movies, they are just so exciting and this movie is nothing less of that! The love in this movie has no barriers it doesn't choose at all. Sometimes when we go through a terrible situation we feel we don't deserve any form of happiness and this is what Derek helps Sara through. He reminds her of her passion for dancing. He also gives her courage to explore more than she does both through dance and by being with him. We do need people who will show us our true potential.

Best line in the movie: "It's alright I'll dance in circles, probably around you"
9. Deliver us from Eva (2003)
Eva is a bit tense, okay she is very uptight and in your face, but she has a good reason for that. I love how she loves and cares for her sisters and taking her role of responsibility towards them to heart. She is a kind sweet person under the ice queen heart she portrays. When she falls in love with Ray it is beautiful to watch. But what does it for me, is the grand gesture at the end where he rides on a horse to prove how serious he is about her and just to emphasise his feelings for Eva. It's the ultimate act of love because Eva loves horses and he has no idea how to ride one.

Best line in the movie: "Love isn't a virus that infects you, it's a choice. We choose to be in
love and we choose what love makes us do"


8. Something new (2006)
This movie inspires me, to always remember to do what we want and not what we think will be acceptable to others. So this movie breaks all the expectations and stereotypes that are set by society, family, friends and mostly by ourselves for ourselves. Even though Kenya tries to please her friends and family by dating a guy she believes will be accepted in her circle, it doesn't make her happy. But with Brian its different, he sees her as a woman despite all the barriers she puts between them. When Kenya falls in love with Brian she finds beauty in her natural self and learns to accept that she can be happy with someone different from her and that outside appearance does not define who you are.

Best line in the movie: "You'll have to leave him in the car, I don't do dogs"
"Well neither do I"


7. Diary of A Mad Black Woman (2005)
This movie for me highlights the strength of a woman and the ability we have as people to rebuild ourselves. The lesson of picking ourselves up after a painful situation and making something out of our pain and misery is what makes it a good movie. It's more like the silver lining to a dark cloud, because at the end Helen gets her knight and shining armour. It's beautiful to watch as she gets back on her feet and learns to love again.

Best line in the movie: "I carry you in my spirit I pray for you more than I pray for myself and if
Your away for more than an hour I can't stop thinking about you. And
your smile, when you smile my world is alright"


6. A Walk to Remember (2002)
I cried a lot while watching this movie, I think it was Landon's selflessness at first. He traded being the popular guy in school so that he can spend time with Jamie and for him, it was a big step. He had stood up for her against his friend which was an act of compassion, all he wanted was Jamie to be safe and happy. And then he tried to get her list of wishes to come true, so sweet. The last act of compassion had my eyes watering like a leaking tap when he married Jamie in the Church her parents got married in. This is an absolutely, insanely amazing movie.

Best line in the movie: "Jamie saved my life, she taught me everything about life, hope and the
Long journey ahead. I'll always miss her. But her love is like the wind,
I can't see it but I can feel it"
5. Me Before You (2016)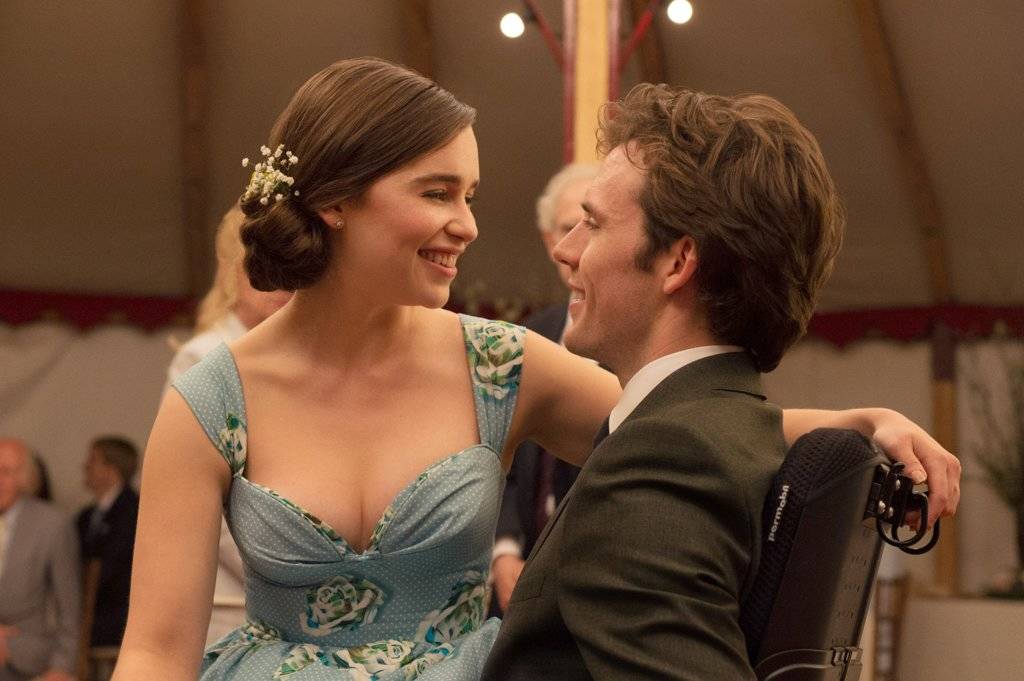 This movie had me in tears so much that my nose got blocked. It was Louisa's goofy and chirpy personality that I first fell in love with, but when she brought a smile on Will's face after all the sadness and misery he had been feeling, I just knew I loved this movie. Even when she meets Will who is rude and dismissive she does not change herself at all she makes it her mission to cheer him up. I love how Will encourages her to explore and widen herself by experiencing other things. I thought my heart might just pop out of my chest from all the heartache I cried a bucket load of tears when Luisa read the note Will left her while sitting at the French restaurant he had said he loved so much.

Best line in the movie: "You are pretty much the only thing that makes me want to get
up in the morning".
4. The Fault in our Stars (2014)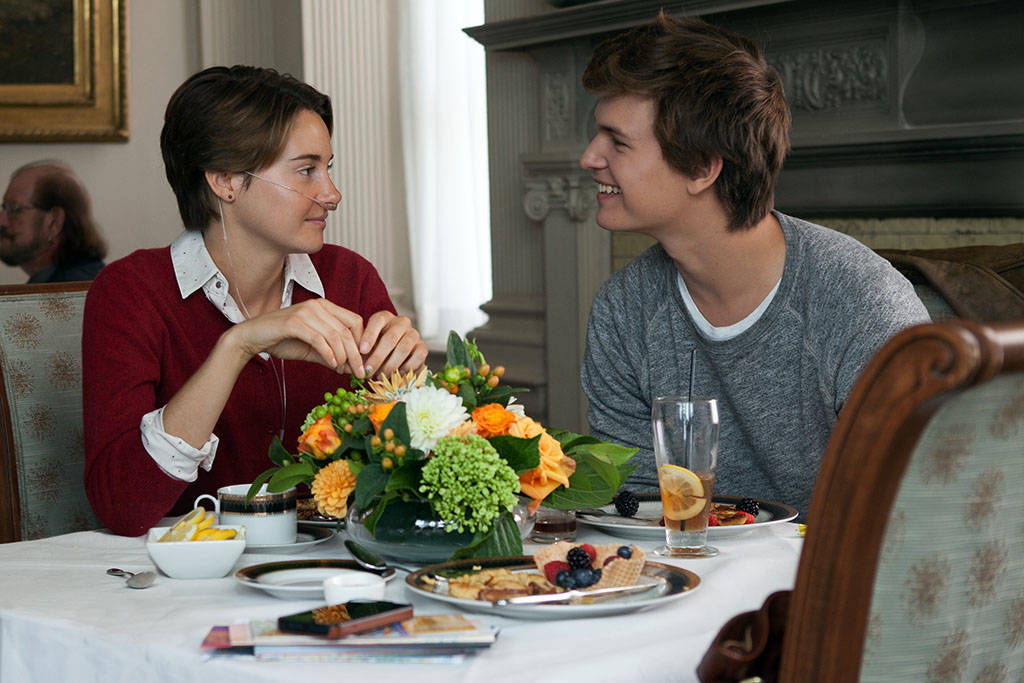 This is my perfect love story! I mean everything about this movie is perfect. When Hazel met Gus she had already given up on experiencing most things her teenage peers were. I love this movie; in my defence I am also a very big fan of movies that make me sob helplessly. Hazel and Gus are such an adorable couple, It's the fact that they both have experienced being diagnosed with Cancer and how it affects their lives and family – this is also why they understand and love each other so much. I think every girl deserves to have a Gus in their lives, he is such a breath of fresh air. It's a beautiful love that they share for each other, while making memories with the time they have together.
Best line in the movie: "I fell in love with him the way you fall asleep, slowly then all at once"

3. Brown Sugar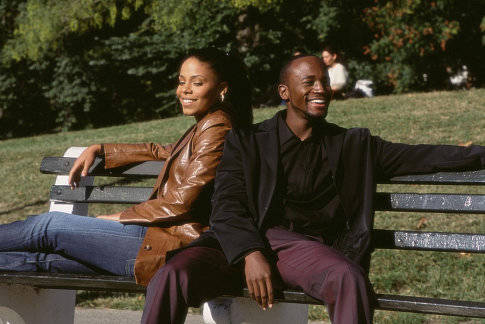 All Sydney and Dre knew was the love for hip hop music and they had that love since they were kids. My best part in the movie is that even when they move apart from each other their love for the genre still is the one thing that brings them together. I love it when Sydney supports Dre with his decision to start his label. Her faith in him and the potential she believes he portrays, are the ultimate qualities we want our partners or best friends to have. My best scene has to be when he calls in during her interview that Sydney is having on the radio, it's such a beautiful movie.
Best line in the movie: "When did you fall in love with Hip Hop?"


2. P.S. I love You (2007)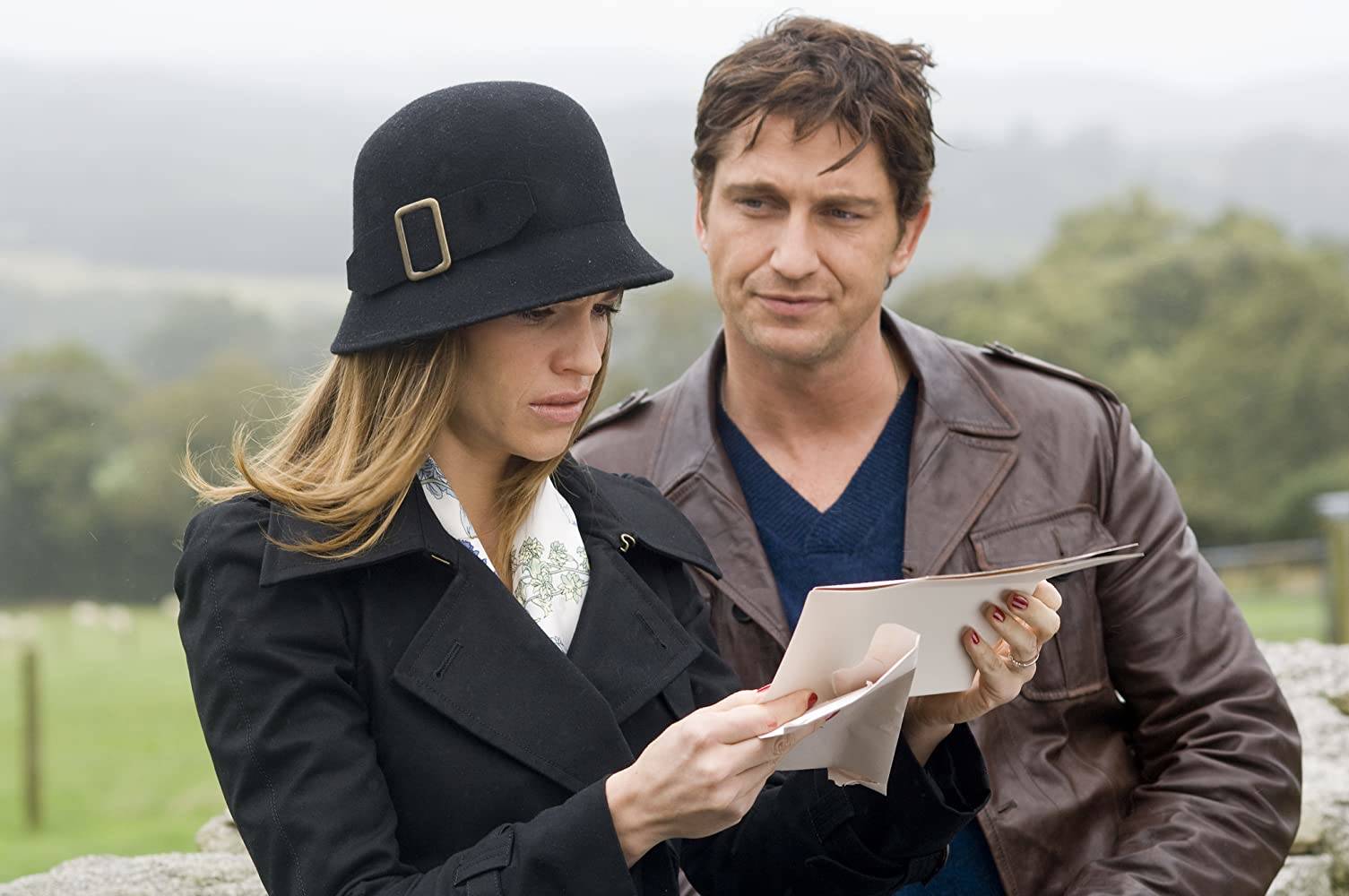 Like I said I love movies that make me sob like a baby, for a good reason though. This movie makes me feel all gooey inside. It's how much Gerry knows his wife, how he knows she would need help getting over his death. The plan he made, at some point I thought it was torture having to get letters and hear your dead husbands voice but it was so beautiful to watch and experience with Holly. The smile on her face when the gifts achieve their intended purpose is too adorable. That being said, I must say he did so well in getting Holly to forget the pain and to actually pick her life up and move on personally and in her career. And I just love Holly's character she is so honest with her emotions and feelings.
Best line in the movie: "I don't want to make mistakes"
"Then you're in the wrong species love, be a dog"


1. Love and Basketball (2000)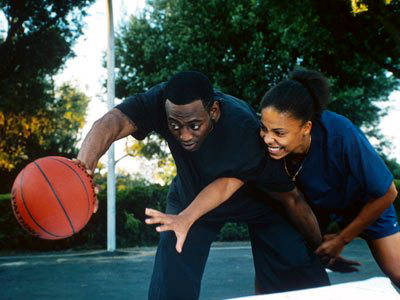 This is my best movie of all time. It's the connection that Quincy and Monica have that does it for me, how much they understand each other and the love they both share for basketball. It's more than a game to them; it's a passion, a dream and an escape. They both push each other to be better at their first love and when they are separated and pursue different paths in life, the game loses the spark it had when they were together. Even when they are far apart and living their lives, barely keeping touch with each other they are brought back together by their first love; Basketball.

Best line in the movie: "I'll play you, one game one on one"
"For what?"
"Your heart..."