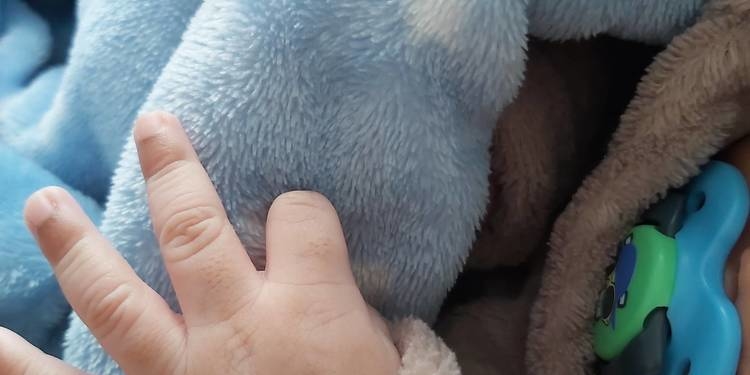 Welcome to the family baby Kgoši
Posted: October 7th, 2021
I am doing it. Yes, I am a mom to two little ones. And some days are sweeter than honey while others are nothing to write home about. But we are doing it.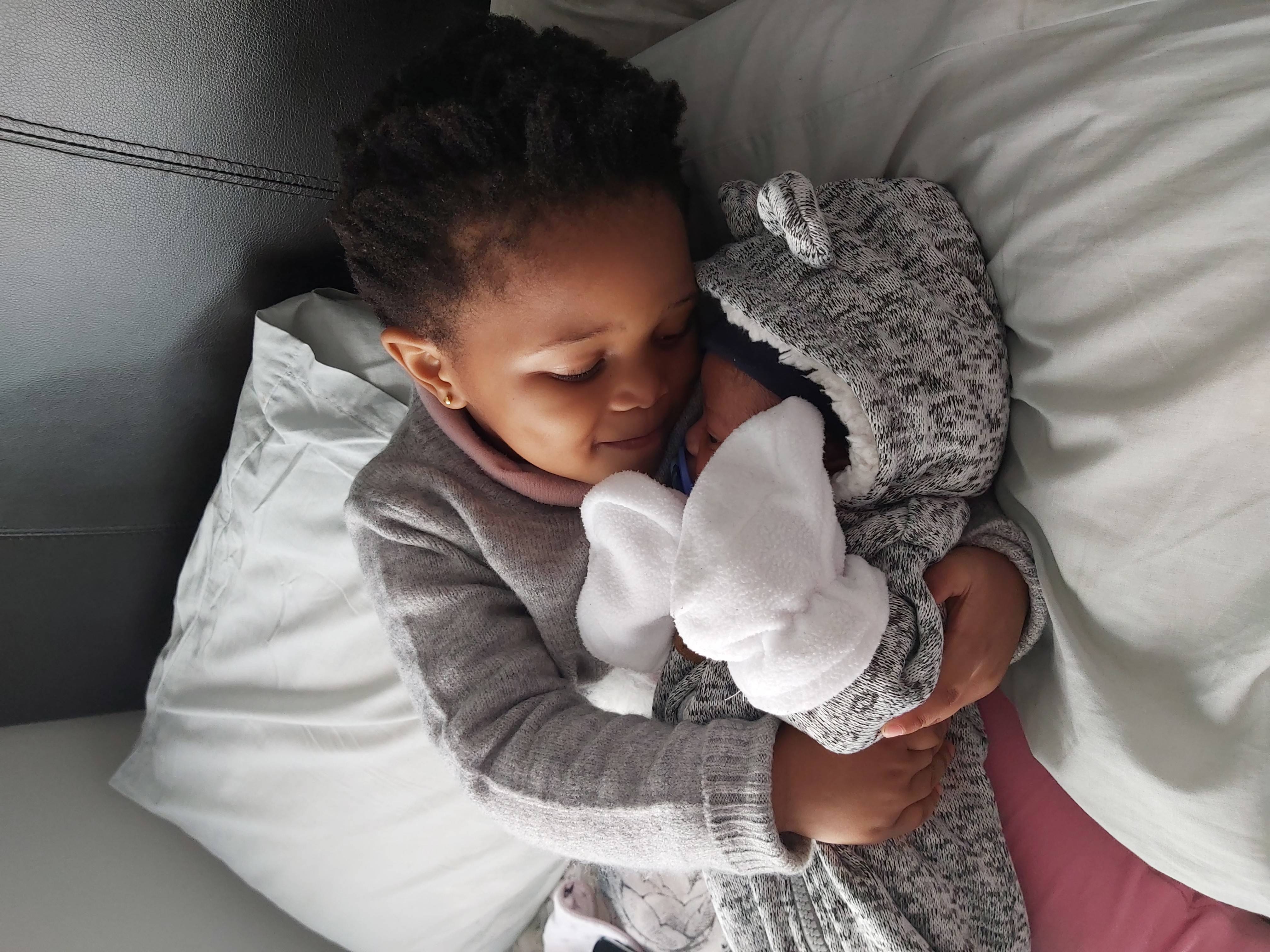 I was so nervous about Lili meeting her baby brother. I didn't know what my worry was precisely. But I hoped for a smooth transition to the 'big sister' role. So I read blogs by mommies who had gone through the same situation; having a baby while raising a toddler. Then, I took in all the stories my friends and family shared about their experiences. I must say the articles were helpful just as much as all the advice and guidance.
I had introduced the idea of a baby coming into the family during my pregnancy, hoping that it wouldn't be such a great shock when we brought the baby home.
When we came home from the hospital, she was outside playing. So I got a few minutes to catch my breath. And to prepare mentally and emotionally for the energetic fireball that she is. I also got the camera ready for videos and photos.
She shocked me so much. The moment she saw her brother, her big sister role kicked in full force. She was so gentle when she was holding him. She must have picked up on how tiny and fragile he looked.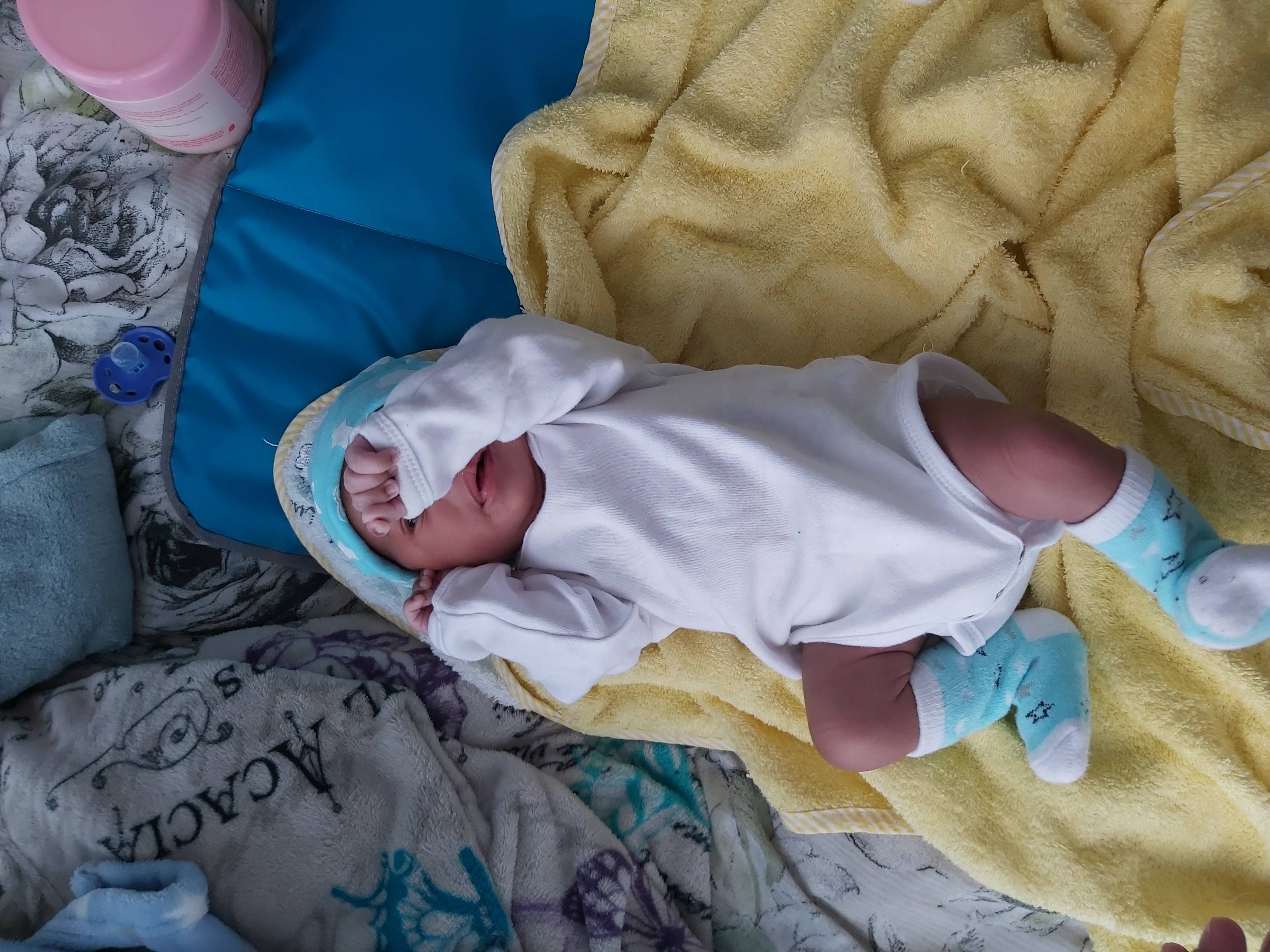 My baby girl ran to get milk for him because 'a baby drinks milk' as she put it. She was so adorable and went as far as getting a cup to pour the milk in it for him.
Big sister has adapted to having a baby brother. She loves him and is very protective of him. When he cries, she makes sure everyone stops what they are doing to carry him. She enjoys helping mommy take care of him. And every chance she gets, she pushes her luck to hold him.
Baby Kgoši, you have been a lovely addition to the family and watching you grow each day has been a blessing.
Welcome to the family, sweet boy. Mommy and Papa are very proud to be your parents. And big sister is equally pleased to have you around.
All my love
Ari & Kgoši's Momie ♥