Starting over and embracing new beginnings
Posted: January 31st, 2022
The New Year has a way of probing one to self-introspect. Some make goals, some plans and others begin new journeys. It's a brand new year full of opportunities and new hopes. It's both exciting and scary.
Since the Pandemic started, I have learnt to treasure each moment spent with loved ones. A simple get together with friends can bring so much joy. I think because I ask myself if this would be the last time I see them at the back of my mind. It sounds a little sombre, but the lockdown period made it difficult to visit anyone, and many of us lost someone or knew someone who did. As I said, a new year can make us think about so much.
Baby Kgoši (my now eight-month-old boy) has been learning to crawl. He is at the curious stage, where he notices his surroundings. Learning to crawl has been a bit of a challenge for him. And what made it sad was the yearning in his eyes to move and follow his sister or go after what he wanted to grab. He would attempt to move forward but would always lend on his belly (face flat) on the floor.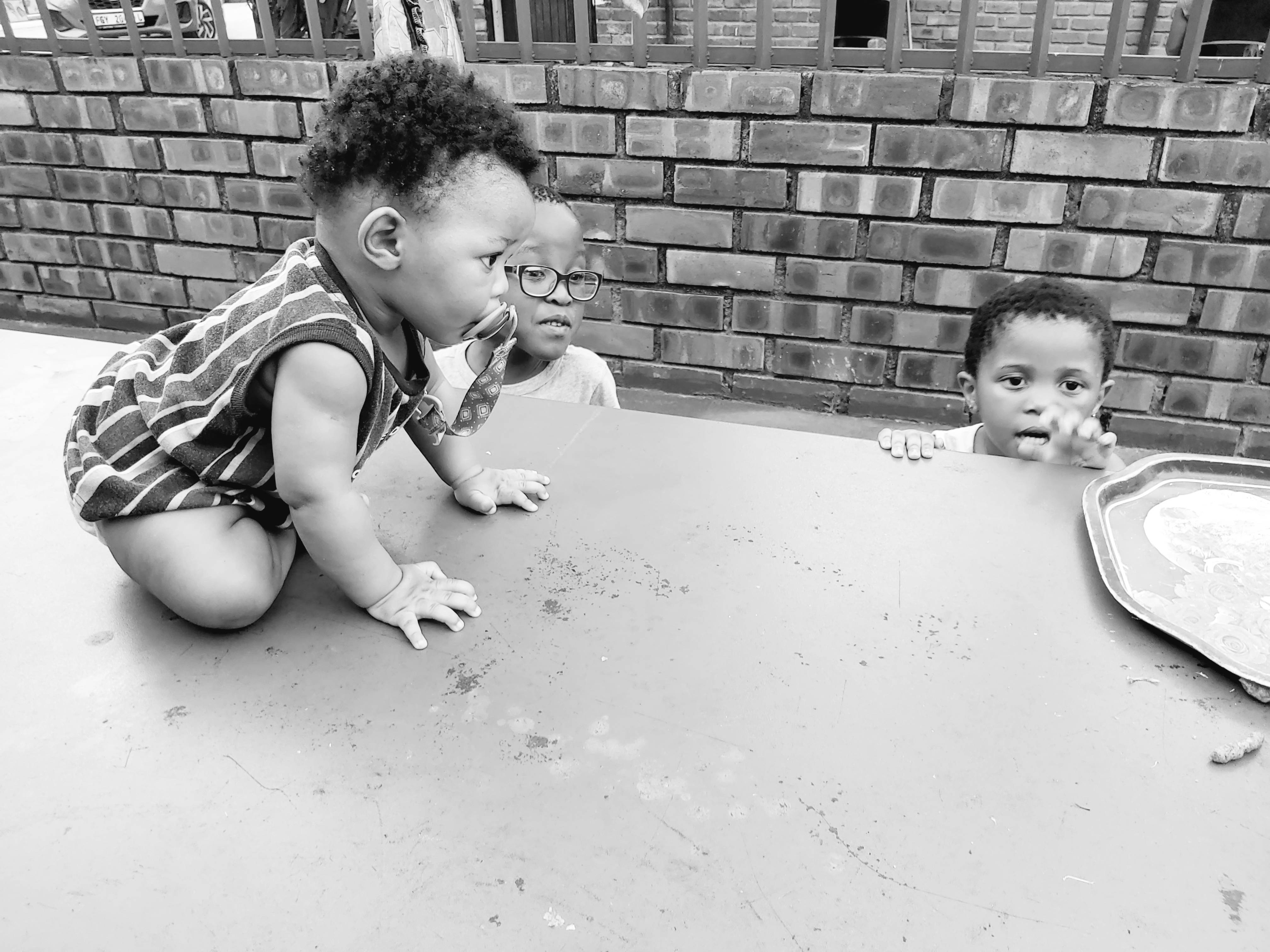 He has finally gotten the hang of it now, and with each day, he is getting more confident in his knees and hands to carry him as he moves. It was not at all easy; he went through countless bumps, not to mention the number of falls he has endured. And still, he tried again. I watched my baby get up and try again, even after he fell and cried for a minute or two. He still pushed on his belly to get to where he wanted. I found myself in awe of his determination. Once he set his eyes on something he wanted to grab, my sweet boy would push, fall and do everything until he got it.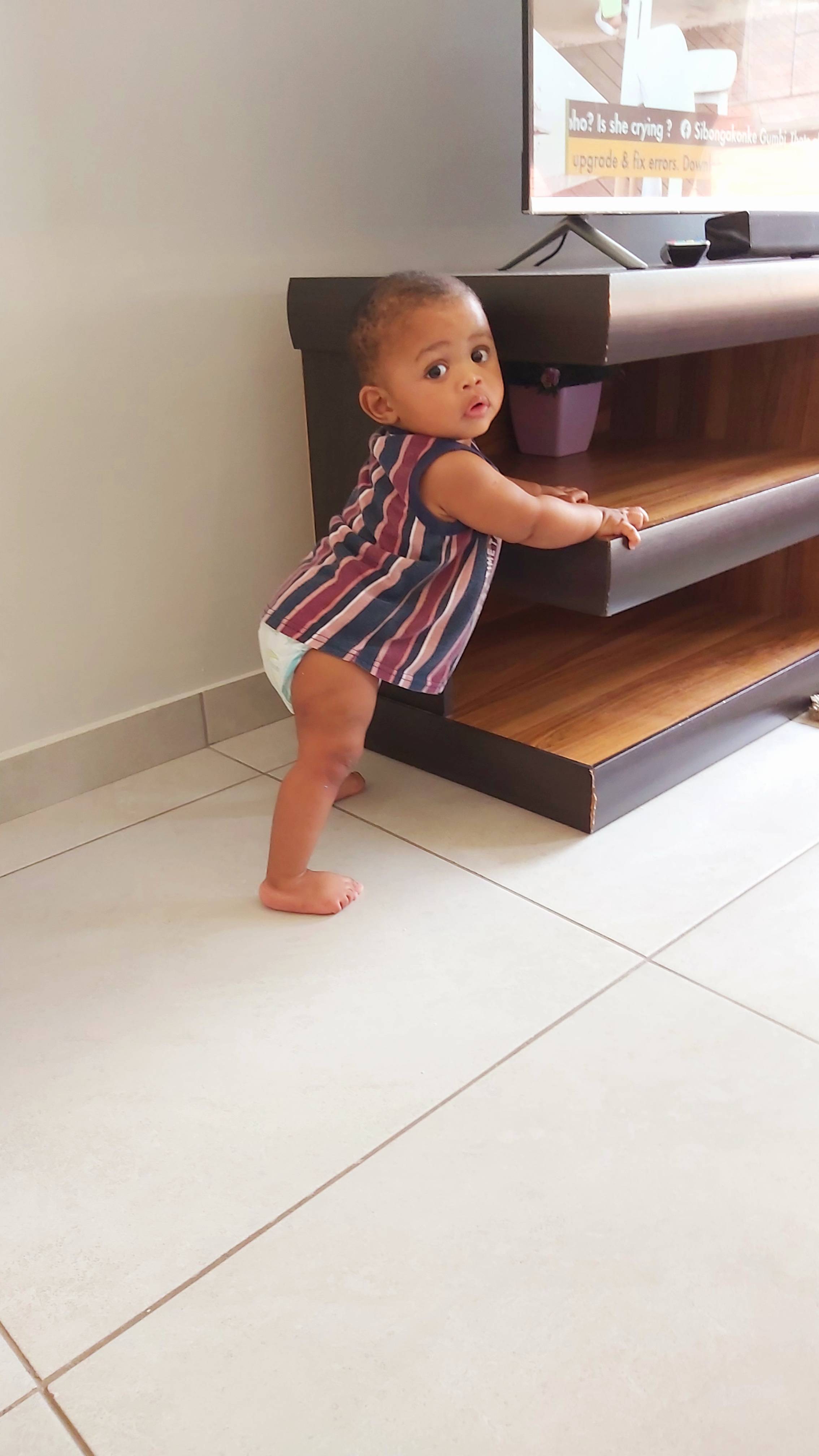 And similar to Baby Kgoši, we are all trying to grab onto something we so desperately want. Some of us are going through challenges, walking in unchartered waters and having painful difficulties. Ultimately we endure challenges that test us to the limits. And many a time, it feels like there would never be a solution. Or that the light at the end of the tunnel will never actually become a reality. So just like Baby Kgoši, don't give up. Keep fighting. It will be hard and painful to keep a positive mindset, but Faith is everything, and it carries us through the toughest of times. For we walk by Faith not by sight; 2 Corinthians 5:7
'Faith is unseen but felt, faith is strength when we feel we have none, faith is hope when all seems lost' – Catherine Pulsifer
And as we begin this year, keep in mind that we will fall and fall repeatedly but getting up is always an available option. The trick is to try and try again. The problems, challenges, and things that keep us up at night always seem terrifying in our heads, but they are not. A solution may not be easy to see when amid a situation, but it will always be there.
And as we begin this year, I will take my own advice; I will walk by Faith, take a new path, be the best version of myself, challenge myself and lastly, I will live! And I will laugh and be happy.
May this be a year of prosperity for us all.
All my love Ari and Kgoši's Momie ♥